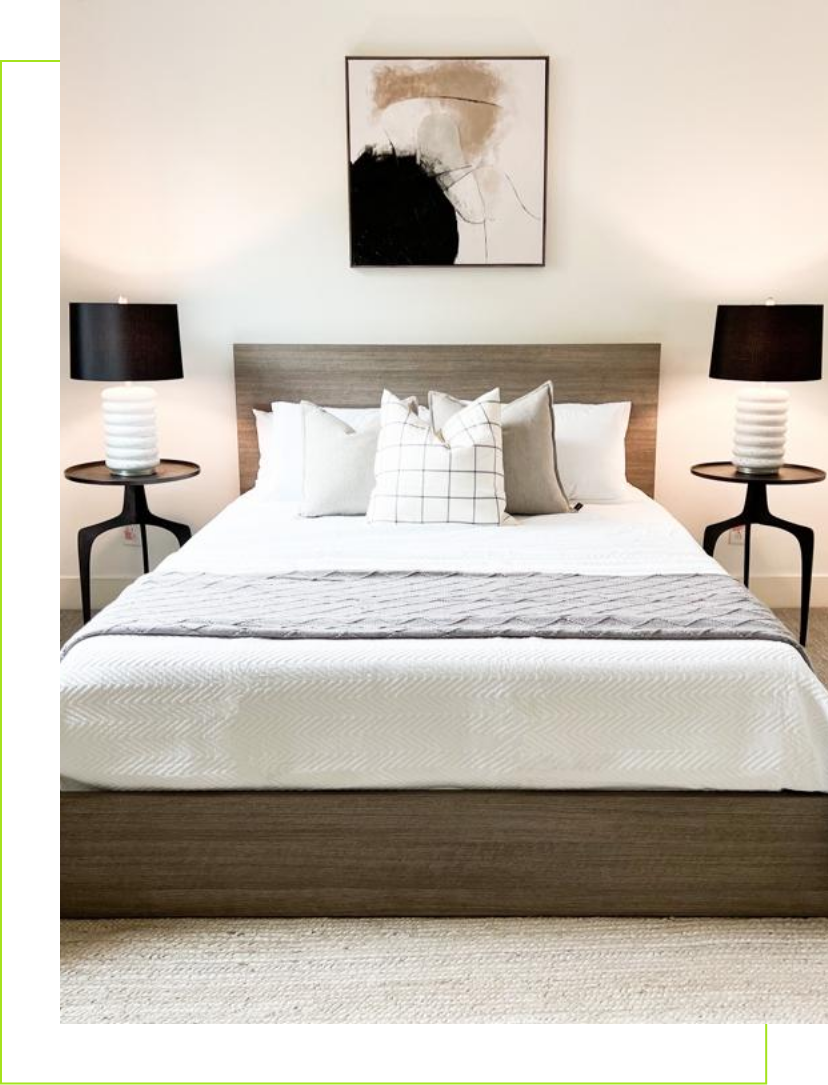 staging your property with attention to details gives you an enormous competitive advantage that can go a long long way! staged homes sell 76% faster and for tens of thousands of dollars above asking price. investing in this process is a smart choice because it reliably pays off. the average buyer makes up their mind about a property in about 12 seconds, and it is crucial for them to be able to envision a new space as their home. we are a team of professional interior designers who can help you achieve this!
we are experts at styling completely empty houses and giving them character. we make your space look absolutely stunning, persuading buyers to bid fast and high.
Lime decor + design is the ultimate home matchmaker. we make prospective buyers fall in love with the house at first sight and make an offer.